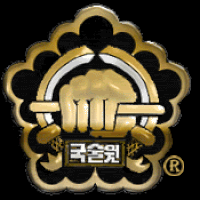 Call Us Today to start your journey!
315-589-4066 - Williamson
585-216-2122 - Ontario
315-594-8991 - Wolcott
Korean Traditional Martial Arts
Joo Im Kwang Jahng Nim
Joe Burnett
​
Master Joseph Burnett- 6th degree Black belt "Building better futures through martial arts"
Master Joseph Burnett started training under Master Evarts in 1984 in Clyde NY. Attained the rank of
BB in 1989. Opened Kuk Sool Won of Wolcott, NY in 1991, Master Burnett has trained over 50
students to black belt level and three students to master level.
In 1993 Master Joe reopened the Clyde NY dojang and operated it until 1997. Master Joe traveled
throughout the northeast in the late 80's early 90's with Master Gary competing in tournaments and
ranked 2nd in the AKL for under BB competition.
In 1999 Master Joe purchased the family concrete business from his parents and has operated it to this
day. Master Joe has three children and three grandchildren, His daughter is marketing manager for a
local winery, his middle child is a stay home dad, and his youngest son is a producer for a local cable
news company.
Pyung Kwang Jahng Nim
Denise Neacosia
Rank: 5th degree Master
School: Wolcott
Started in Martial Arts: 1995
Received Black Belt: 1999
Classes: Tiny Tigers
Children's class
Adult class
Martial Art Goal:
Teaching Kuk Sool Won is an opportunity for me to share my passion for the martial art with others. I love to speak with students about all the amazing experiences I have had over the years looking to inspire their growth, confidence, and empowerment within themselves and their community one student at a time.
Hobbies: musician, sports, outdoor activities, gardening, traveling.