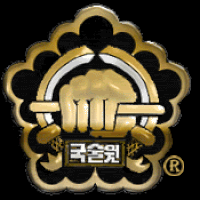 Call Us Today to start your journey!
315-589-4066 - Williamson
585-216-2122 - Ontario
315-594-8991 - Wolcott
Korean Traditional Martial Arts
Sa Bum Nim
Jason Lee
Owner and Head Instructor of the Ontario school, Sa Bum Nim Jason Lee became a 4th Degree Black Belt in 2017 and has been teaching Kuk Sool in Ontario and Webster since 2004. "I began Kuk Sool for my health but transitioned into instructing to set a good example for my son and promote an environment where we can share martial arts with each other. I also wanted to become a martial arts teacher so others can have the same positive experience I was given studying Kuk Sool."
​
​
Kyo Sa Nim
Aubrey Huber
​
Jo Kyo Nim
John Dennis
​
Kyo Sa Nim
Stanley Edwards
Jo Kyo Nim
Karen Cypressi
​
​
​
​
Jo Kyo Nim
Chris Allen